Horse Diseases
>
Fractures of the bones
---
Fractures of the bones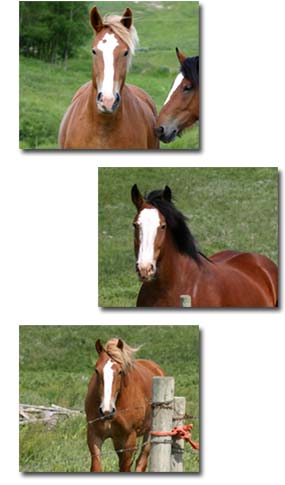 More or less by reason of the protection afforded them by the hoof fractures of the bones of the foot are rare. When occurring they are more often than not the result of direct injury, as, for example, violent blows, the trapping of the foot in railway points, the running over of the foot with a heavily-laden waggon, or violent kicking against a gate or a wall.
They occur also as a result of an uneven step upon a loose stone when going at a fast pace, and as a result of sudden slips and turns, in which latter case they are met with when animals have been galloping unrestrained in a field, or when an animal, ridden or driven at a fast pace, is suddenly pulled up, or just as suddenly turned.
At other times fractures in this region take place without ascertainable cause, and cases are on record where animals turned overnight into a loose box in their usual sound condition have been found in the morning excessively lame, and fracture afterwards diagnosed.